Weblog #3807
Monday 2013-09-09 21:49
Author: Ingmarie Nilsson
Veckans tänkvärda
Upp och ner är lika långt, men inte lika lätt.
/Okänd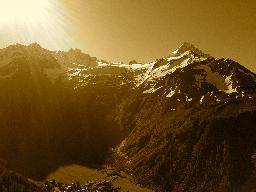 4 comments to "Veckans tänkvärda"
Tuesday 2013-09-10 16:23
Stämmer så väl... Fick känna av det litegrand i helgen :P

Hoppas verkligen att det är bra med dig (min mobil e tyvärr körd, så om du vill westa: facebook-kontakt!) KRAM
Tuesday 2013-09-10 19:10
Lisa; Vi behöver ses!!!!!!!
Tuesday 2013-09-10 23:30
Å vad bra!
Angertal finns fortfarande kvar i mina knän, upp kom jag ju,men ner var klart värre.
Nytt läkarbesök i morgon. Nu Sophia hemmets läkare.

Krya på dig, du är värd 20bra tår!

Wednesday 2013-09-11 08:50
Maria; Håller (krokiga) tår och tummar för att det går bra för dig!
Add comment
No HTML allowed, only good old plain text. The Name, Comments and CAPTCHA fields are mandatory. Note that http:// will be added automatically to your URL.