Weblog #3935
Wednesday 2014-01-15 21:12
Author: Ingmarie Nilsson
Veckans tänkvärda
Den mest inflytelserika person du kommer att prata med idag är du, så var noga med vad du säger till dig själv.
/Anders Haglund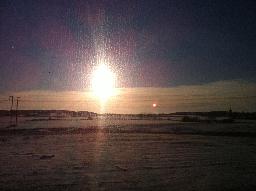 2 comments to "Veckans tänkvärda"
Thursday 2014-01-16 07:02
Så sant! Ha en bra dag fina du!
Thursday 2014-01-16 09:36
Snorkkis: Detsamma bästa du! :-)
Add comment
No HTML allowed, only good old plain text. The Name, Comments and CAPTCHA fields are mandatory. Note that http:// will be added automatically to your URL.