Weblog #3942
Wednesday 2014-01-22 21:34
Author: Ingmarie Nilsson
Veckans tänkvärda
Du befinner dig idag där dina tankar fört dig och imorgon kommer du att befinna dig där dina tankar tagit dig.
/James Allen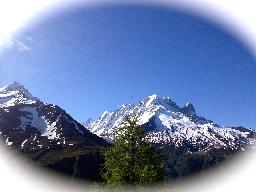 2 comments to "Veckans tänkvärda"
Thursday 2014-01-23 19:46
I dag hamnde vi tyvärr lite i bakvattnet, tankarna och jag. Men i morgon siktar vi mot något glittrande och vackert.
Thursday 2014-01-23 21:06
bureborn: ja så är det ibland men då är det bara att ta nya tag och påminna sig om att det är just bara tankar. :-)
Add comment
No HTML allowed, only good old plain text. The Name, Comments and CAPTCHA fields are mandatory. Note that http:// will be added automatically to your URL.