Weblog #3949
Wednesday 2014-01-29 21:55
Author: Ingmarie Nilsson
Veckans tänkvärda
If it it going to be..
It is up to me!
/Okänd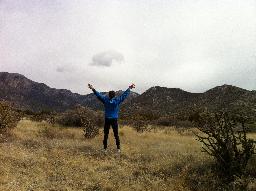 2 comments to "Veckans tänkvärda"
Thursday 2014-01-30 19:30
visst är det så - man får själv se till att det händer!!!
Thursday 2014-01-30 20:37
Jonna; Ja för sitter man bara ner och väntar händer det inte så mycket. :-)
Add comment
No HTML allowed, only good old plain text. The Name, Comments and CAPTCHA fields are mandatory. Note that http:// will be added automatically to your URL.