Weblog #3970
Wednesday 2014-02-19 20:10
Author: Ingmarie Nilsson
Veckans tänkvärda
"The inspriration you seek is already within you"
/Läst på en Yogite-påse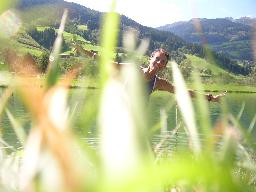 2 comments to "Veckans tänkvärda"
Thursday 2014-02-20 19:42
tack för tipset om intervaller, tog det rätt av! du är en inspiration!
Thursday 2014-02-20 19:57
Jonna: Vad kul! Vill du ha mer så tjoa!:-)
Add comment
No HTML allowed, only good old plain text. The Name, Comments and CAPTCHA fields are mandatory. Note that http:// will be added automatically to your URL.