Weblog #4537
Monday 2015-09-07 21:25
Author: Ingmarie Nilsson
Tips!
Jag vet att jag är ganska dålig på att tipsa om andra bra bloggar/sidor/poddar o.s.v. här. Inte alls som t.ex

Malin

och

Anna

som verkligen är grymma på det där.


Och nu när jag äntligen ska tipsa så vet jag att jag är en smula (läs mycket) partisk eftersom det är min lillebror Daniel som är den som blir intervjuad.

Men jag tycker verkligen att detta Flawd-podavsnitt "hur man inspirerar 100 miljoner människor" är mer än väl värt att lyssna på. :-)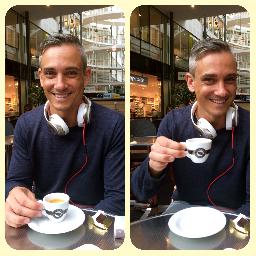 Kram och tjingeling!
2 comments to "Tips!"
Tuesday 2015-09-08 10:11
Tack för den här länken. :-)

Det går lite i vågor för min del. Ibland länkar jag ofta och sedan kan det gå en tid då jag (tyvärr) glömmer att sprida tips och bloggkärlek.

Kram M
Tuesday 2015-09-08 21:00
M: Hoppas du gillar den! :-) KRAM
Add comment
No HTML allowed, only good old plain text. The Name, Comments and CAPTCHA fields are mandatory. Note that http:// will be added automatically to your URL.