Weblog #4553
Wednesday 2015-09-23 18:02
Author: Ingmarie Nilsson
Lyx x 3
Jag vet att jag har skrivit om

Eko direkt

här innan men tycker stället tål att upprepas.


Ekologiska varor rakt igenom. Oftast även närproducerat. Finns det mesta man kan behöva. Allt från basvaror som frukt, grönsaker, torrvaror och kött/vego till barnmat, godis, tvättmedel och djurmat..
Om man inte kan åka dit själv så kan man handla via nätet och varorna körs sen hem med en biogasbil.
Superfint tycker jag! (Krävs dock att man bor i 08a land...)
Själv har jag det så bra att jag cyklar dit på ett tjillenix.
Superlyxigt!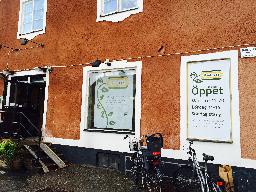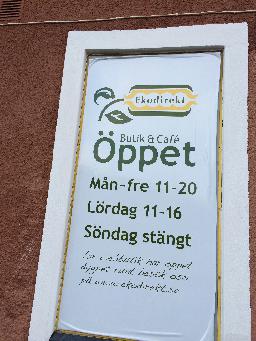 Photo: Ingmarie Nilsson


Och superduper-lyxigt var det att jag hade sällskap hela tiden under mina timmar på Eriksdalsbadet i dag.
Av någon anledning verkade (nästan) alla mina sim- och poolrunvänner ha tänkt samma tanke så den ena avlöste liksom den andra och jag behövde inte köra ensam en endaste sekund.


Photo: Ingmarie Nilsson


Men det bästa är ändå att smärtan i benet är så gott som borta!
Det är obeskrivbart lyxigt!

Kram från Ingmarie.

No comments yet to "Lyx x 3"
Add comment
No HTML allowed, only good old plain text. The Name, Comments and CAPTCHA fields are mandatory. Note that http:// will be added automatically to your URL.