Weblog #4653
Thursday 2015-12-31 15:51
Author: Ingmarie Nilsson
Gott slut & Gott Nytt!
Jag hade hoppats på en sista Sprada men tji fick jag för varenda sjö var täckt av is.
Sprang ändå förbi fem stycken. :-O


Men men. Vad är väl en bal på slottet?
160 ljuva minuter tillsammans med allra bästa Jenny på småhala stigar och emellanåt en ganska kylig vind är minsann inte fy skam det heller.
Faktiskt väldigt svårslaget!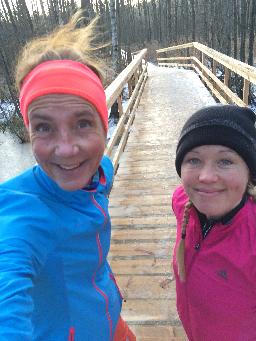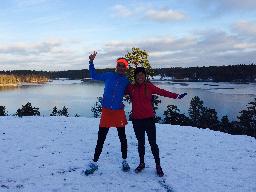 Photo: Ingmarie Nilsson


Önskar alla ett Gott slut på härliga 2015 och Gott Nytt 2016!
Låt det bli vårt bästa år hittills!
Kram från Ingmarie.
No comments yet to "Gott slut & Gott Nytt!"
Add comment
No HTML allowed, only good old plain text. The Name, Comments and CAPTCHA fields are mandatory. Note that http:// will be added automatically to your URL.