Tuesday 2016-03-01 02:13
Author: Ingmarie Nilsson
Crazy races
Det verkar finnas hur många knasiga, konstiga, roliga och hysteriska lopp som helst att kuta om man vill.



Eller vad sägs om Will Run for Beer-race, Underwear Run, Beer Mile, Hot Chocolate Race, Burro Race, Run BeerFit races, The New York Hot dog challenge, Nude Run of Finland, Chiditarod, Krispy Kreme Challenge, The Chocolate Race, The color run och Twinkie Run är bara några få av alla.

Här är en sida om "15 of the World most extraordinary Races in 2015."
Och här är en om "7 crazy runs and marathons around the world."

Men, och det här är ofattbart i min värld, jag har ännu inte hittat något Bagel-race.

Det hade jag garanterat varit med på för jag ä-l-s-k-a-r bagels. På riktigt! Men en om dagen får kanske ändå räcka...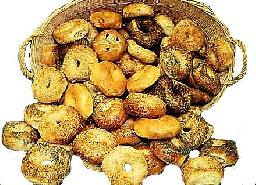 Vilket race skulle du vilja fanns?
Kram från Ingmarie.
Tuesday 2016-03-01 07:23
Croissant-race, semmelrace och såklart cappuccinorace. Och om man inte bara ska tänka på mat så skulle jag vilja springa ett minionrace, för att det hade sett galet rolig ut :)
Wednesday 2016-03-02 02:37
Anna (orka mera): Jag är med på alla! :-D
Thursday 2016-03-03 07:49
Haha, vilka lopp det finns! Blir så glad av människors fantasi och uppfinningsrikedom. Själv skulle jag gilla nåt på temat lakrits. Mitt i svartaste natten kanske. Och massor av saltlakrits!!
Friday 2016-03-04 03:35
bureborn: ja visst är det lite härligt ändå!!! Lakritsloppet tror jag skulle bli en hit!!!