Weblog #4719
Saturday 2016-03-05 03:34
Author: Ingmarie Nilsson
Veckans tänkvärda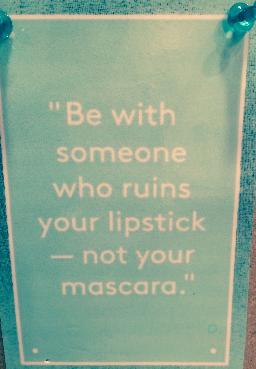 2 comments to "Veckans tänkvärda"
Saturday 2016-03-05 09:06
Haha! Så underbart klokt, och ändå så härligt ytligt på något sätt.
Sunday 2016-03-06 02:18
bureborn: Eller hur? I just LOVE it!
Add comment
No HTML allowed, only good old plain text. The Name, Comments and CAPTCHA fields are mandatory. Note that http:// will be added automatically to your URL.