Weblog #4780
Wednesday 2016-05-04 20:39
Author: Ingmarie Nilsson
Allt går inte alltid framåt
Simning är galet mycket teknik och precis som all annan träning så har man bra och mindre bra dagar.



I dag var det en något mindre bra dag.
Jag var inte på något vis trött men jag hade liksom inte något riktigt bra flyt. (!) Det kändes mest som om jag harvade på samma ställe och liksom backat ett steg i min s.k. utveckling.
Men det är väl så där det är med det mesta som man övar på för att utvecklas i och bli bättre på. Tre steg fram, ett steg bak, stiltje och sen tre steg fram igen.
Bara att hålla i och hålla ut.
Och fortsätta öva, öva, öva.

Sällskapet var dock det bästa och mitt humör är det då inget bakåthack på. :-)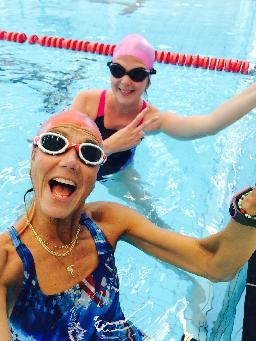 Photo: Ingmarie Nilsson


Löppassen har dock känts finemang.
Ett Indoor Running och ett Outdoor Running med extra transportlöpning.
Båda med härliga deltagare, massor av energi och jag i fortsatt färgglad utstyrsel.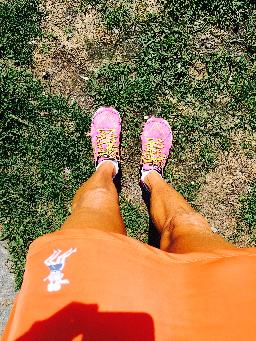 Photo: Ingmarie Nilsson
Kram från Ingmarie.
No comments yet to "Allt går inte alltid framåt"
Add comment
No HTML allowed, only good old plain text. The Name, Comments and CAPTCHA fields are mandatory. Note that http:// will be added automatically to your URL.