Weblog #520
Wednesday 2008-10-01 22:10
Author: Ingmarie Nilsson
Veckans tänkvärda
Var dig själv. Alla andra är redan upptagna.
/Oscar Wilde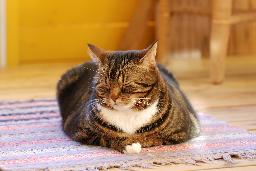 2 comments to "Veckans tänkvärda"
Thursday 2008-10-02 09:40
Halloj!
Nu har vi bytt namn på hemsidan. Välkommen in på www.kennelblagul.se. Jag har startat en receptbank (än så länge är det bara jag som skrivit). Du är välkommen in (och alla som vill) och lägg till ditt favvorecept.
Kramizar Hanna
Thursday 2008-10-02 18:29
Klart jag reda kikat! Grattis till kennelnamnet!

Add comment
No HTML allowed, only good old plain text. The Name, Comments and CAPTCHA fields are mandatory. Note that http:// will be added automatically to your URL.