Weblog #618
Wednesday 2008-10-29 16:11
Author: Ingmarie Nilsson
Inte bara jag som sagt var
Som drabbats och lider av stressfraktur.


Nu har Klüft med hamnat på "listan".

Inte för att det gör mig något gladare precis.
Inte ens en tröst.

Sablans fötter!
Att de ska trilskas så trots att jag pysslar om dem varje dag.

Lite taskiga är de allt.
Fötterna.
Hjälper inte ens med dessa snygga flipflops tydligen.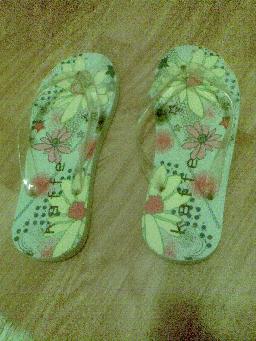 Märkligt va? ;-)
No comments yet to "Inte bara jag som sagt var"
Add comment
No HTML allowed, only good old plain text. The Name, Comments and CAPTCHA fields are mandatory. Note that http:// will be added automatically to your URL.