Weblog #677
Friday 2008-11-14 16:48
Author: Ingmarie Nilsson
Kontraster
Lite skillnad en fredags eftermiddag.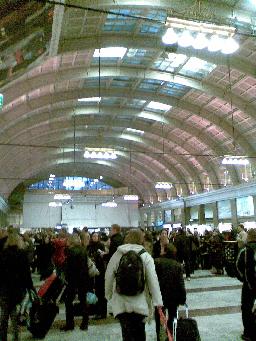 Mot en onsdag kväll.

Photo: Ingmarie Nilsson


På Stockholm central.

Bara så du vet alltså.
Och för intresseklubbens anteckningar. ;-)
No comments yet to "Kontraster"
Add comment
No HTML allowed, only good old plain text. The Name, Comments and CAPTCHA fields are mandatory. Note that http:// will be added automatically to your URL.