Weblog #801
Saturday 2008-12-13 14:18
Author: Ingmarie Nilsson
Mer, mer, massor av mer
Just nu är jag säker på att jag bor på en av de bästa platserna i världen!


Sol, ett par minusgrader, vindstilla, gnistrande och knarrande snö.
Vem vill vara inne då?
Inte jag.
Så jag paketerade in klumpfot och hoppade i väg.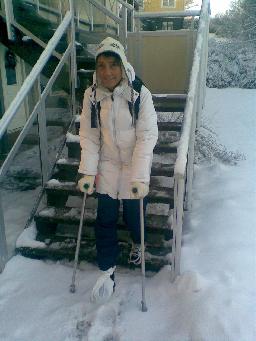 Photo: Anders Gustafson
No comments yet to "Mer, mer, massor av mer"
Add comment
No HTML allowed, only good old plain text. The Name, Comments and CAPTCHA fields are mandatory. Note that http:// will be added automatically to your URL.