Weblog #819
Thursday 2008-12-18 10:29
Author: Ingmarie Nilsson
Spännande skyltar 1
Trögt att komma till jobbet i dag?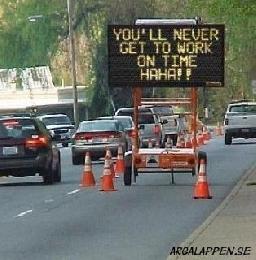 Och här är ett sätt att pigga upp hösten älgjakt lite.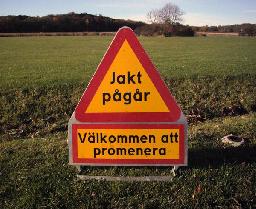 Photo: "Jörgen"
No comments yet to "Spännande skyltar 1"
Add comment
No HTML allowed, only good old plain text. The Name, Comments and CAPTCHA fields are mandatory. Note that http:// will be added automatically to your URL.