Weblog #820
Thursday 2008-12-18 10:34
Author: Ingmarie Nilsson
Spännande skyltar 2
Plötsligt verkar min tillvaro väldigt lugn och trygg...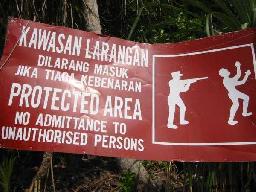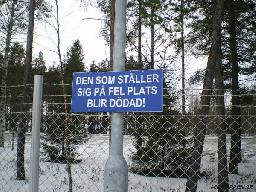 Photo: "Erika"


Vill du se mer?
Kolla in Arga lappen.
Helt galen sida.
Men kul!
2 comments to "Spännande skyltar 2"
Thursday 2008-12-18 11:29
Ha ha ha... Nu hostar och skrattar jag om vartannat efter att ha besökt sidan "Argalappen"!
Thursday 2008-12-18 14:47
Ja visst är det helt galet SJUKT vad folk hittar på!!!??
Add comment
No HTML allowed, only good old plain text. The Name, Comments and CAPTCHA fields are mandatory. Note that http:// will be added automatically to your URL.