Weblog #839
Tuesday 2008-12-23 21:53
Author: Ingmarie Nilsson
En riktig köldhåla
Någonstans mellan Söderås och Rälta (som i sin tur ligger mellan Falun och Rättvik) uppstår ett ganska "lustigt fenomen".


Inom ett par kilometer sjunker temperaturen drastiskt.
Just i kväll var det kanske inte jätte mycket, men nog är det en hel del?
På så kort tid.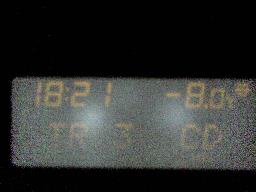 Photo: Ingmarie Nilsson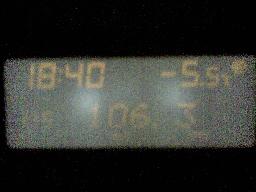 Photo: Ingmarie Nilsson
No comments yet to "En riktig köldhåla"
Add comment
No HTML allowed, only good old plain text. The Name, Comments and CAPTCHA fields are mandatory. Note that http:// will be added automatically to your URL.