About the NNM weblog
The subdomain blog.nemonisimors.com is an area where members at Nemo Nisi Mors can write their own blogs. All the blogs written contain the author's personal opinions, if nothing else is stated.
At the moment there are two persons that write blogs here, namely Anders Gustafson and Ingmarie Nilsson. Ingmarie is the frequent writer and Anders writes more sporadically.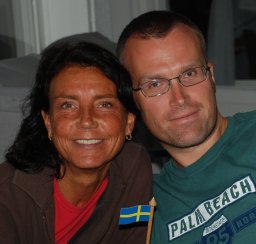 History
The NNM Blogger (that handles this weblog) is developed by Anders Gustafson. The NNM weblog was first launched during the summer in 2006. Version 2 saw the light in April 2008 and version 3 came in September 2008.
Copyright
All contents (images, texts, etc) are copyright to Anders Gustafson and/or Ingmarie Nilsson if nothing else is explicitly stated. The images shown are decreased from their originals both in dimensions and size in bytes, but fullsize images can be requested.
Contact information
If you want to contact an author of a specific blog, you can use the following email addresses:
Anders Gustafson - anders at nemonisimors dot com
Ingmarie Nilsson - ingmarie at nemonisimors dot com
If you have general questions about the NNM weblog you can use the email address blog at nemonisimors dot com.